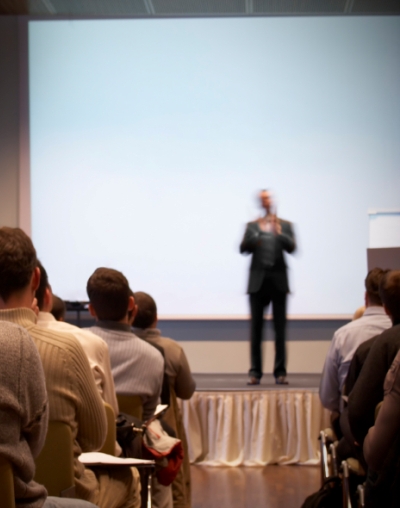 As anyone who has ever given a presentation knows, presenting involves a lot more than standing up and speaking. A great presentation is carefully thought out and executed—from its contents to its organization to the design of its visual elements.
And when you add in refinements—the thematic coordination of handouts and takeaways, attention to the meeting environment, the effective use of language, and the knowledge of how to project confident assurance—you have all the makings of a presentation that shines.
At Write Now, we understand the principles of effective presentation. More important, we know that those principles are teachable… and how to teach them. We have worked with clients at all skill levels, and we have seen first-hand that one doesn't have to possess special talents to give a great presentation.
One simply needs good training.